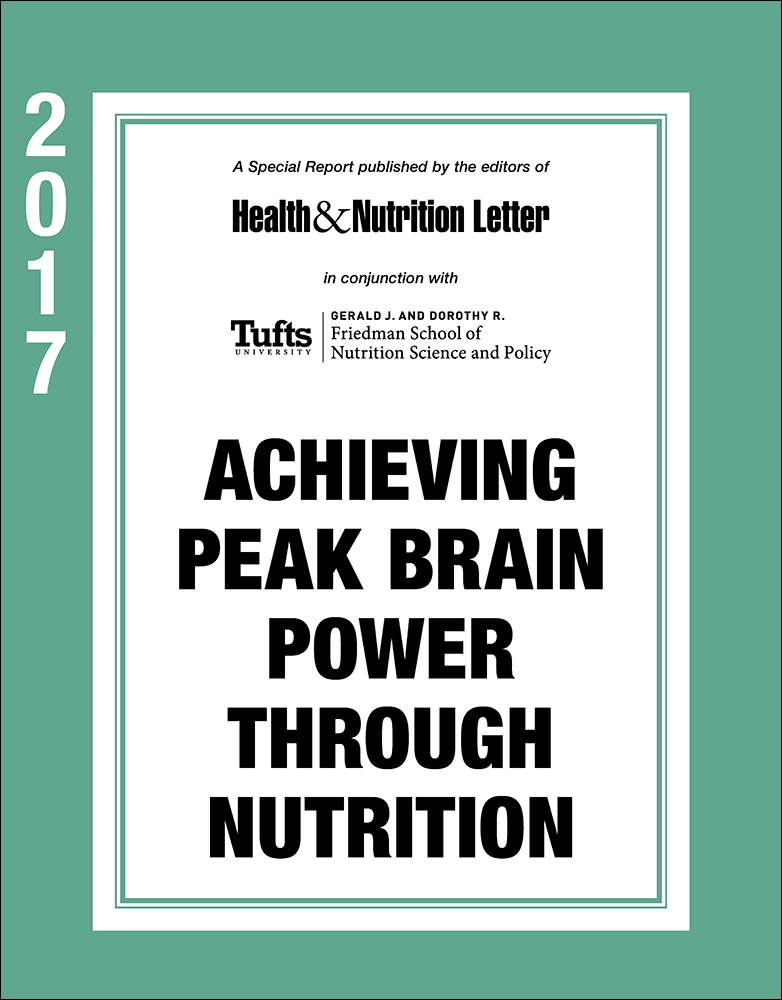 Get Your Copy of Achieving Peak Brain Power Through Nutrition
Let the nutrition experts at Tufts show you the smart eating choices that can protect your powers of recall and fortify your mental agility.
Achieving Peak Brain Power Through Nutrition shares the latest findings about foods that offer lasting benefits in keeping the brain fit, in maintaining vital neural pathways, and reducing the risk of cognitive impairment and Alzheimer's disease. Plus, you'll read about those lifestyle changes—from exercising more to stressing less—that can improve your mind, mood and memory.
Note: To ensure that you continue to stay on top of important advances in nutrition, we will reserve future annual editions for you on a priority basis and at our lowest price. We will notify you via postcard or email before each annual edition is released and shipped to you. If you do not wish to receive it, just reply within 30 days. You will also be able to review each future edition before deciding to keep it.