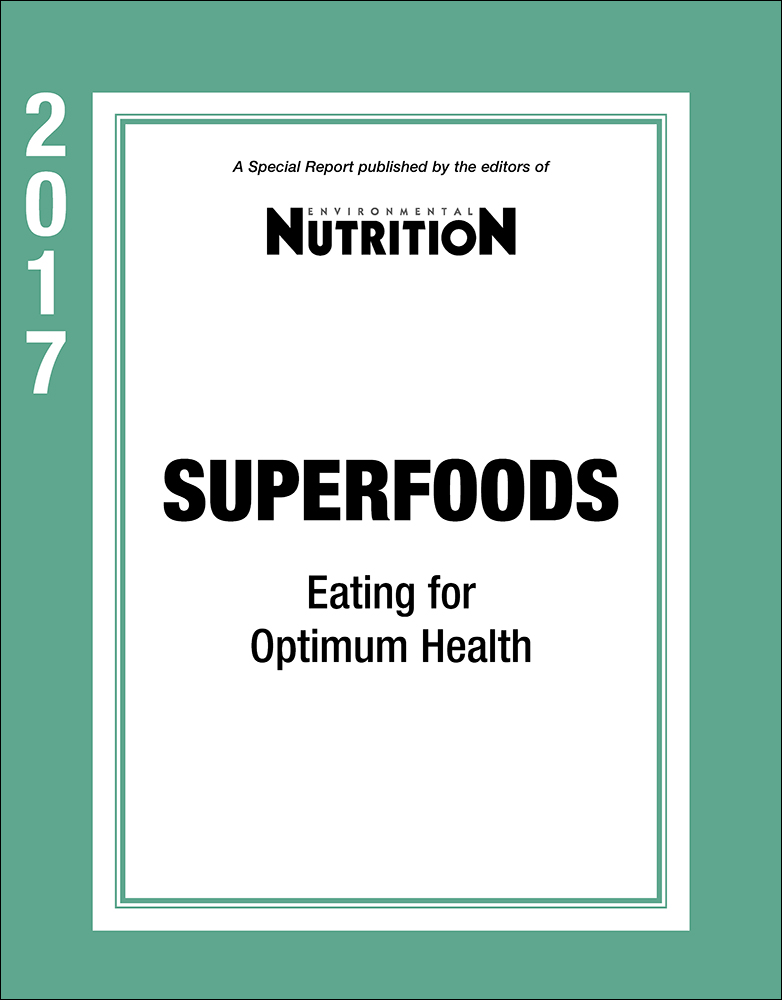 Get Your Copy of the Superfoods Annual Report
From the Editors of Environmental Nutrition
Superfoods is packed with specific recommendations and take-to-the-store guides that will speed your shopping and expand your choices. You'll get serving sizes for all of the food groups to help you avoid "portion distortion", for sneaking more fruits and veggies into your family's diet, plus a roster of foods that are richest in beneficial unsaturated fats.
Superfoods will show you how easy it is to supercharge your diet with foods that are bursting with nutrients.... foods that bring new variety to your dinner table...foods that are neither exotic nor expensive...foods that can protect your health and bolster your energy.
There's no reason to wait! Order your copy of Superfoods, Eating for Optimum Health today. Your satisfaction is guaranteed. If the report doesn't give you the answers you need, return it for a full refund.
Note: To ensure that you continue to stay on top of important advances in medicine, we will reserve future annual editions for you on a priority basis and at our lowest price. We will notify you via postcard or email before each annual edition is released and shipped to you. If you do not wish to receive it, just reply within 30 days. You will also be able to review each future edition before deciding to keep it.