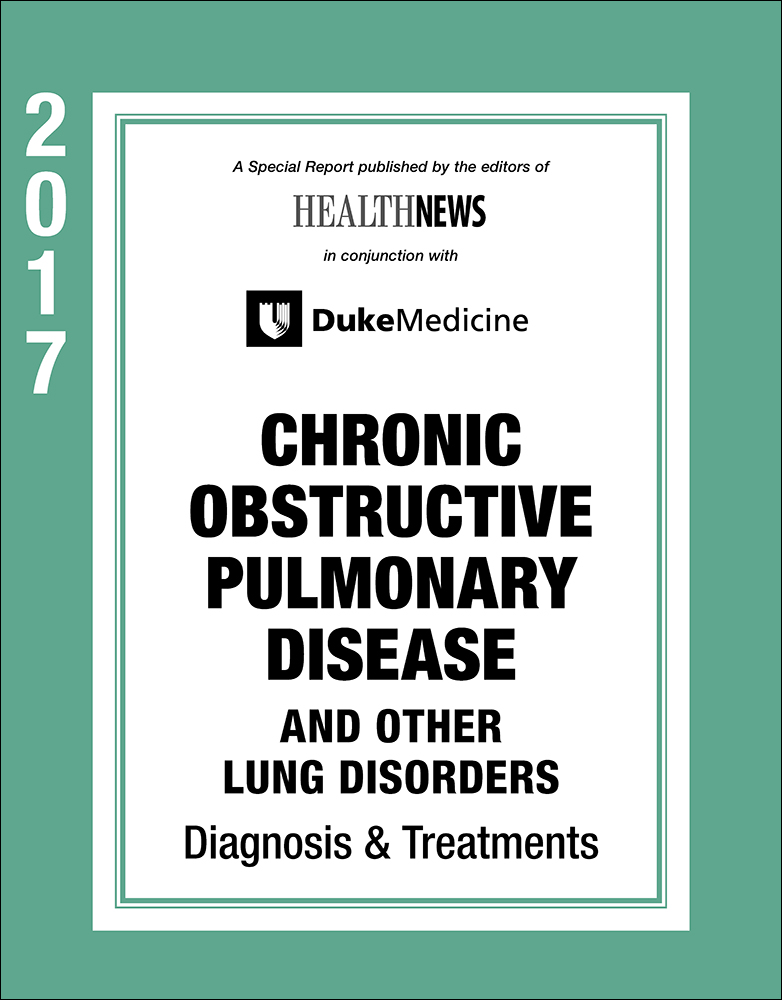 Get Your Copy of the Chronic Obstructive Pulmonary Disease (COPD) Annual Report
From the Editors of HealthNews in Conjunction with Duke Medicine
For anyone with COPD or asthma, this report is a must-read. It is informative and instructive. It will not only educate you on advances in diagnosis and treatment, but will show you how you can build your defenses against the irritants that cause COPD, and the triggers that precipitate an asthma attack.
There's no reason to wait! Order your copy of
Chronic Obstructive Pulmonary Disease and Other Lung Disorders: Diagnosis & Treatments
today. Your satisfaction is guaranteed. If the report doesn't give you the answers you need, return it for a full refund.
Note: To ensure that you continue to stay on top of important advances in medicine, we will reserve future annual editions for you on a priority basis and at our lowest price. We will notify you via postcard or email before each annual edition is released and shipped to you. If you do not wish to receive it, just reply within 30 days. You will also be able to review each future edition before deciding to keep it.