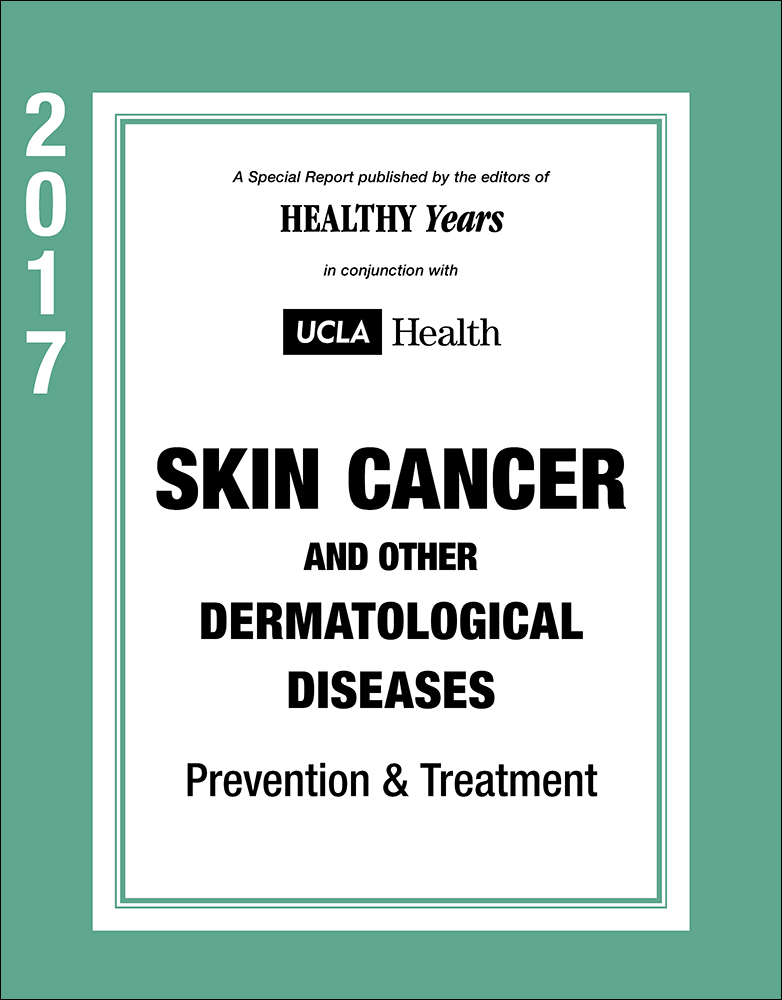 Get Your Copy of the Skin Cancer Annual Report
From the Editors of Healthy Years in Conjunction with David Geffen School of Medicine at UCLA
This report brings you clear and reassuring guidance for treating more than 30 common skin conditions. Dermatitis, Hives, Corns, Calluses, Warts and all. You'll get tips for calming the itch of poison ivy, lessening the pain of sunburn, and speeding the healing of eczema or seborrhea. You'll know when to see your doctor and when an inexpensive home remedy will do the trick.
There's no reason to wait! Order your copy of Skin Cancer and Other Dermatological Diseases: Prevention & Treatment today. Your satisfaction is guaranteed. If the report doesn't give you the answers you need, return it for a full refund.
Note: To ensure that you continue to stay on top of important advances in medicine, we will reserve future annual editions for you on a priority basis and at our lowest price. We will notify you via postcard or email before each annual edition is released and shipped to you. If you do not wish to receive it, just reply within 30 days. You will also be able to review each future edition before deciding to keep it.