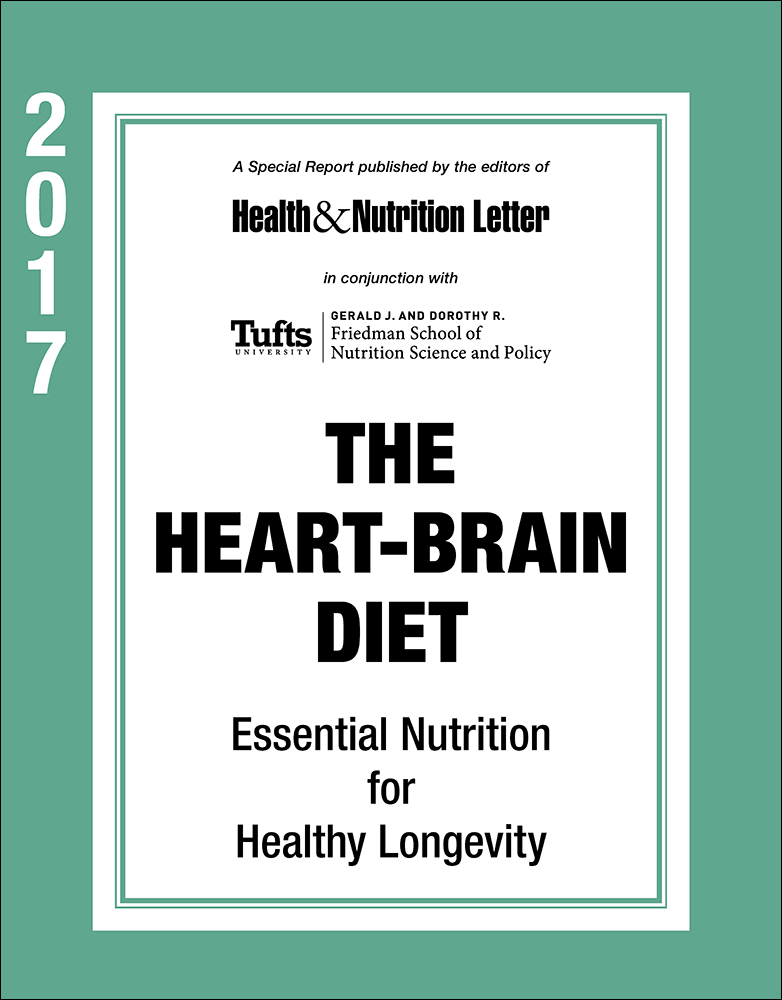 Get Your Copy of The 2017 Tufts Heart-Brain Diet today!
You'll see how - beginning with just 10 days - you can add years to your life… years filled with good health and vitality.

The 2017 Tufts Heart-Brain Diet will transform the way you think of food. That's what happens when your goal is no longer about losing pounds but about gaining birthdays... when you realize the difference the right foods can make in your overall health, cardiovascular fitness, and lifelong mental agility.
Note: To keep you on top of advances in nutrition, we will reserve future annual editions for you on a priority basis and at our lowest price. We will notify you via postcard or email before the next annual report is released and shipped to you. If you don't wish to receive it, just reply within 30 days. You will also be able to review each future issue before deciding to keep it.