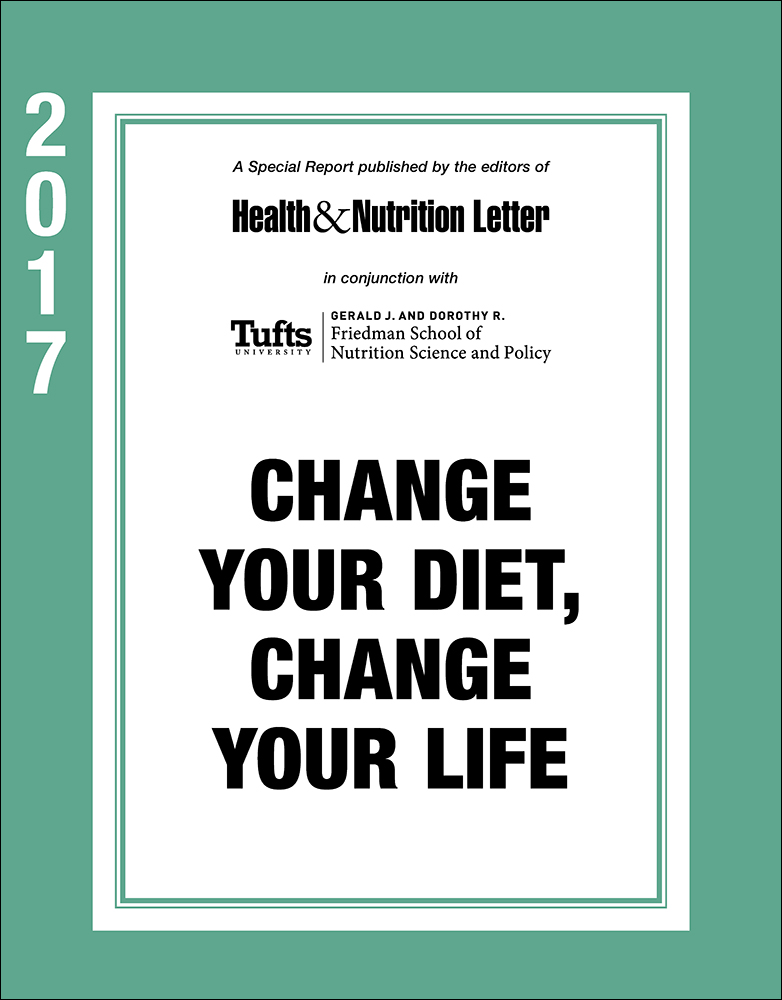 Order your copy of Change Your Diet, Change Your Life today!
Discover the "fad-free" eating strategy that is easy to follow, with foods you'll enjoy…with meals you'll savor…and with the healthful results you want most!
Change Your Diet, Change Your Life gives you more than food for thought. It provides the essential information you need to consistently and confidently make the most healthful food choices. It will show you how easily you can adopt eating patterns to incorporate foods that improve your health, increase your resistance to age related illnesses, and help you to a longer life.
Note: To ensure that you continue to stay on top of important advances in nutrition, we will reserve future annual editions for you on a priority basis and at our lowest price. We will notify you via postcard or email before each annual edition is released and shipped to you. If you do not wish to receive it, just reply within 30 days. You will also be able to review each future edition before deciding to keep it.